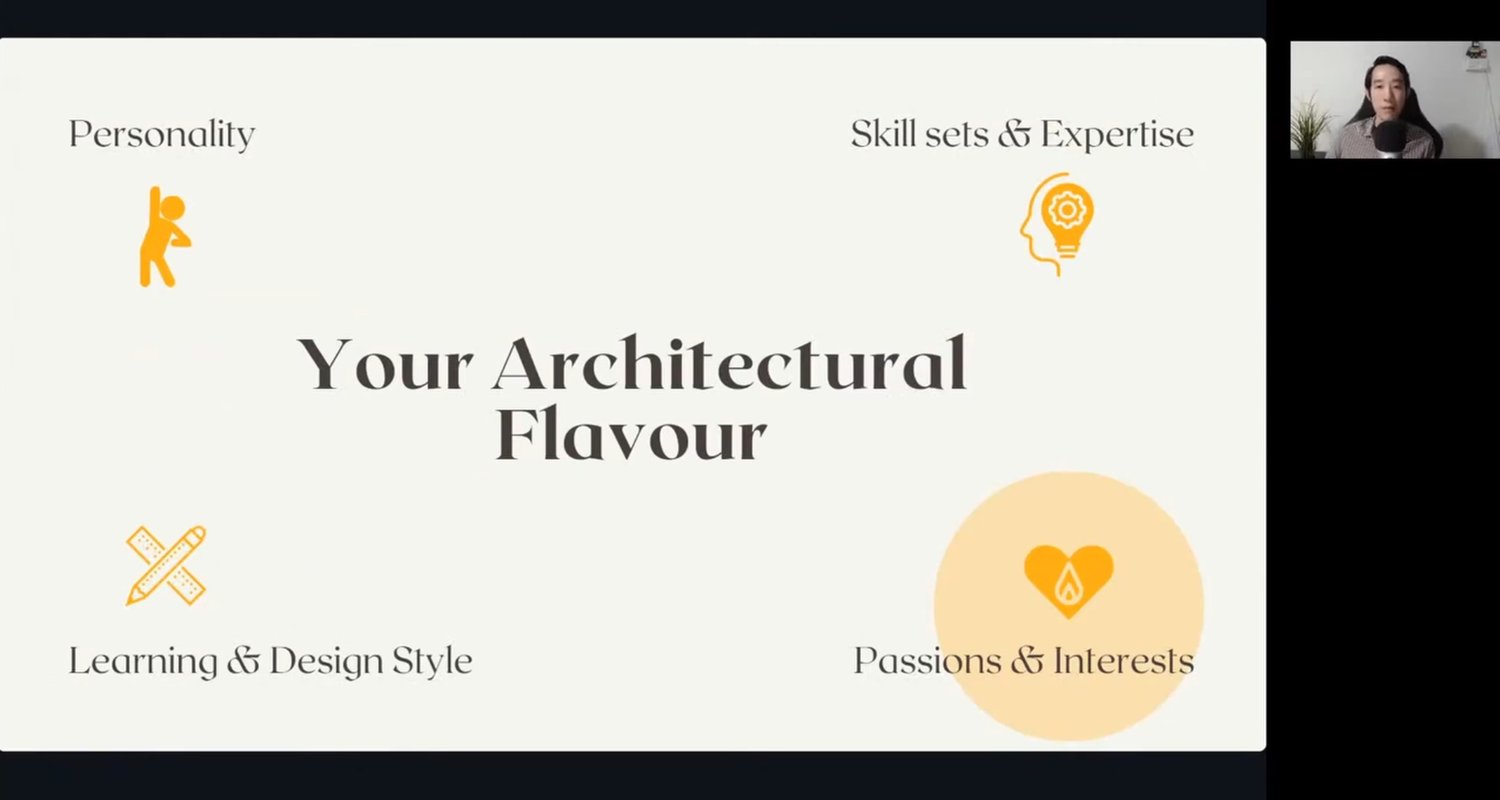 Discovering Your Architectural Flavour Workshop (1hr Online Workshop Video)
On Sale
ABOUT THE WORKSHOP
In this 1hr workshop video replay, I share more about the four aspects of your 'Architectural Flavour' - Personal clarity, Learning/Design styles, Passions/Interests as well as Skillsets/Expertise.

Get ready to be more aware of what makes you, you!
Prepare some writing materials and a ready heart.

Workshop includes:
- Personality types & tests available
- Introversion vs Extraversion
- Learning Styles (Learning How You Learn)
- Design Styles (Starting Point, Process, Outcome)
- Skillsets (Generalist vs Specialist vs Hybrid)
- Technical & Soft Skills for Young Architects
- Levels of Competence
- 4 stages of Learning
- Finding your Passion
- The Difference between Passion and Interest
- Discovering what Excites You ...and more!